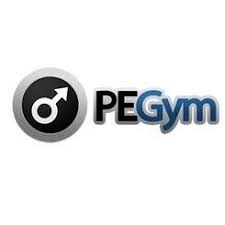 Viking's Kegel/Squeeze
This particular advanced girth movement combined the Kegel exercise for maximum penis expansion and training efficiency.
Instructions
Step 1: Encircle your 3/4 erect penis at its base with your thumb and forefinger against the pubic bone, (this puts the little finger facing the glans) and just before you squeeze, Kegel strongly and force more blood into the penis.
Take care to work up to the force needed for this kegel!
Step 2: Squeeze and hold for 7 to 10 seconds and relax for 30 seconds.
Step 3: This cycle is repeated for 5 to 10 minutes every other day, 3-4 times a week.
The "Kegel/squeeze" helps three ways:
1. It pumps more blood into the penis.
2. It keeps the part of the penis BELOW your grip engorged, under pressure, built up.
3. It exercises your PC muscle.
Courtesy of "Blonde Viking"
Viking's Kegel/Squeeze video: