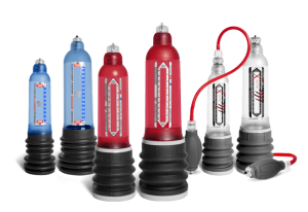 Bathmate Hydromax – 35% More Power
The Bathmate Hydromax X-series has 35% MORE power! Giving you faster results! You'll notice a difference after just one use!

Phallosan is Clinically-Proven for Results
The Phallosan is a revolutionary penis extender that harnesses vacuum power to provide lasting results. The medically-backed extender is easy to use, comfortable, and supported by clinical studies as well as 1,000's of users. Our official Phallosan has been proven in clinical studies to add inches to the penis, fix penis curvature, and improve erection quality.