When it comes to beginner's penis enhancement, planning out how to achieve your goals is just as important as your penis exercise routine itself.  Plan your success, and then stick to your plan.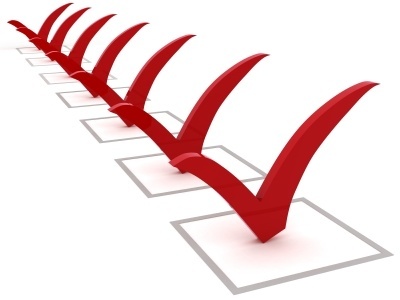 So many people — especially us men — take on difficult tasks without a plan, proving the truth of one of my favorite quotes, "Failing to plan is planning to fail."  Below is an outline to help you make the plans you will need to achieve your penis enlargement goals.
I believe you can do anything you want as long as you prepare yourself properly.  Beginner's penis enhancement is just like any other workout strategy — your results depend as much on your careful planning and constant motivation and follow-through as on your goals.  I hope this checklist helps many of you with your plans for success.
1. SET YOUR GOALS…BUT BE REASONABLE, TOO!
Short term goals are best, so you can have many smaller successes adding up to your long term penis growth goal.
Never try to imitate or emulate someone else exactly, as you are unique and different. Use others as reference only.
Choose your goals based on a reasonable average success rate achieved by others, especially those similar to you.  Don't set your goals so high that they are out of reach.
Visualize your male enhancement goals by finding an object that is close to your "future size." Put it in a place where you'll see it every day.
2. DO YOUR HOMEWORK
Research and study as much as possible so you have the necessary data to plan for success.
Remember that you are not "the other guy" — cater your research to yourself and your needs.
Have a support base in place to draw from when needed.  The best part about PEGym is the community: our penis forums are open 24/7.
3. PLAN & SCHEDULE YOUR BEGINNER'S PENIS ENHANCEMENT GOALS
Schedule uninterrupted time to work on your goals, and make sure you can consistently commit to your schedule.
Give yourself plenty of time to succeed. If you try to race to your goals, you will almost always lose. Be patient and reasonable — you have a lifetime ahead to achieve and enjoy your larger penis!
Avoid cluttering up your strategy with too many tedious details. Keep it simple and concentrate your focus on the primary mission.
The higher priority you make your mission, the greater your chance of success.
Remember, you can always add something if needed. Don't overload yourself to begin with.
4. IMPLEMENT YOUR PLAN, AND FOLLOW IT DILIGENTLY
Keep a log to track positives and negatives and adjust or correct as needed.
If you find that your beginner's penis enhancement approach is just not working, keep in mind that sometimes starting again from scratch is the best course of action.  There are many paths to your desired penis enlargement results.
Draw from your support base as needed.  Refuel on confidence and knowledge as often as possible.
A strategy that did not work is not a failure.  It's a small success, since you've eliminated one possible solution.
Be flexible and adapt — you're in control of your workouts and your strategy.
5. SHARE YOUR SUCCESSES AND SETBACKS WITH OTHERS
Someone shared with you, so now it's your turn to pass on what you've learned about penis enlarging.  Discuss which penis enlargement methods work or don't work for you along the way.
Having a big dick with bad karma is just like having a million dollars you can't spend!
A FINAL WORD
Getting mentally and emotionally prepared for any challenge is the first step to success. A great place to start on getting your mental focus right is my forum post titled Something for the Head.
Welcome to the PEGym, and best of luck in meeting your challenges.