If you check out our penis forums, you'll notice that thousands of men have already added inches to their favorite organ. However, male enhancement goes beyond just penis enlargement. Male enhancement centers on improving yourself both physically and sexually. But, what is male enhancement?
Scroll down to learn more about male enhancement. What is male enhancement? Does male enhancement actually work? What male enhancement products and methods are the best for your goals? 

Written by Kimberly Wylie
WHAT IS MALE ENHANCEMENT?
Male enhancement is the desire to improve your body for enhanced sexual health. Much of the male enhancement industry focuses primarily on penis enlargement. However, it's much more than that. It's about becoming a better lover, a more sexual male, and a "man" in the bedroom.
Male enhancement includes:
Penis Enlargement – This includes enlarging the length and/or the girth of your penis.
Erection Hardness – Male enhancement for hardness ranges from simply strengthening your erections for maximum hardness to overcoming erectile dysfunction.
Sexual Stamina – Whether you just want to be able to completely control when you orgasm or have concerns about premature ejaculation, male enhancement can help.
Orgasmic Pleasure – This includes more powerful and more satisfying orgasms, including becoming multi-orgasmic.
Better Lover – Male enhancement can even help you become a better lover.
Most men are interested in at least one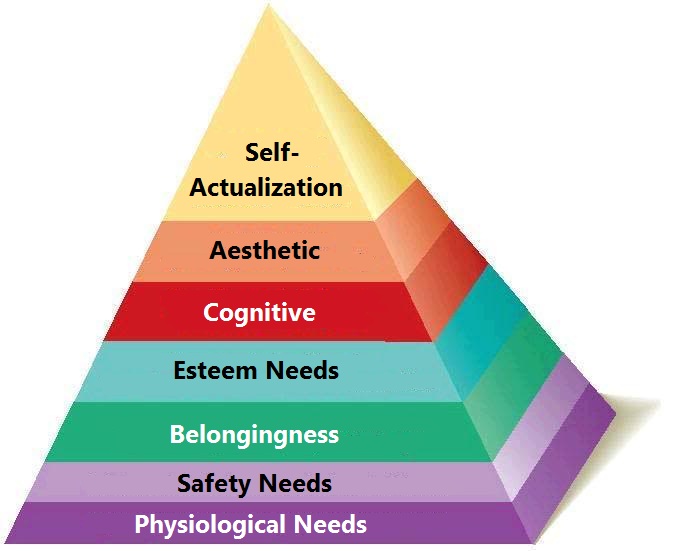 component of male enhancement. Even if you have a good sex life and are reasonably happy with what you were naturally endowed with, there's always the desire to improve ourselves.
Maslow's hierarchy of needs says the pinnacle of needs that drive our entire existence is self-actualization. Self actualization is the psychological need to be the best we can possibly be. Once we have food and shelter and the other more basic needs taken care of, it's human nature to want to better ourselves, in a multitude of facets of our lives. For this reason, it's not surprising men from every walk of life want to improve their sexual lives.
DOES MALE ENHANCEMENT REALLY WORK?
In general, yes, male enhancement does really work. There are products and techniques out there that can help you reach your male enhancement goals. However, there is also a lot of crap on the market that isn't worth your money or your time.
Beware of "miracle" treatments. There is no instantaneous fix… no magic pill or product to instantly realize permanent results, despite what modern day Internet snake oil salesmen would have you believe. Yes, there are some products, like Viagra, that will temporarily give you results, but permanent male enhancement takes time.
The good news? There is an option that does work for every facet of male enhancement. Let's take a look at the different areas male enhancement addresses.
MALE ENHANCEMENT FOR PENIS ENLARGEMENT
Male enhancement for
penis enlargement focuses on enlarging your penis's length and/or girth. This  can be accomplished in a variety of ways.  These include:
Penis Exercises
Enhancement Equipment
Pills/Supplements
Enlargement Surgery
Penis Exercises:
Penis exercises are the most natural means of male enhancement for penis enlargement. They don't require any special devices or surgery. They are all done manually. When performed correctly, they are not only very effective in increasing penis length and girth, but they are also very safe. The most popular exercises include:
Stretching,
Compression,
Kegels, and
| Exercise Type | Exercise Examples |
| --- | --- |
| Stretching | Basic Stretch; A-Stretch; Assisted A-Stretch; Bundled Stretch; Erect Stretch; Internal Stretch; JAI Stretch; Leg Tuck Pull; Rotating Stretch; Ruler Stretch; Side-to-Side Stretch; Slow Crank |
| Compression              | Erect Squeeze; Flaccid Bend; Horse Squeeze; Slinky Bend |
| Kegels | Kegels for Men |
| Jelqs | Basic Jelq; Dry Jelq; Mini-Jelq; One-Handed Jelq; R's Jelq; Side Jelq; V-Jelq |
Enlargement Equipment:
Enhancement equipment, for enlargement, is designed to facilitate the growth process of the penis. Just like when you exercise other muscles in your body, micro-tears in the tissues encourages new cellular growth, resulting in increased tissue mass. Here are details of the different types of of enlargement equipment.
Enlargement Supplements:
Male enhancement enlargement supplements are used to increase blood flow to the penis. This increases the amount of nutrients going to the tissue of the penis, helping facilitate the repair process of the micro-tears, which includes new cellular growth. Just like proper nutrition will help you get the most of your other workouts, supplements can also help you maximize your penis workouts too. Here are some of the more popular supplements.
| Supplement | Reported Benefits |
| --- | --- |
| MaleExtra | Increases size; improves libido; more intense orgasms |
| ProSolution Gel | Increases erection size and hardness; improves sexual stamina |
| SinRex | Facilitates penis enlargement; increases erection hardness; boosts sexual performance |
| VigRX Plus | Increases penis length and girth; improves erection hardness; increases sexual vigor |
Enlargement Surgery:
The most drastic form of male enhancement for penis enlargement is enlargement surgery. Surgery can give the fastest results. However there are numerous drawbacks that make it a less than ideal option. These include:
Expense – Penis enlargement surgery costs thousands of dollars.
Side Effects – There are potentially several negative side effects. These include:

Loss of erection angle,
Numbness in the penis, Misshapen penis,
Scarring,
Erectile dysfunction,
Infection,
Death
| Surgery Type | Overview |
| --- | --- |
| Ligament Severing | The ligament connected to the inner penis is severed. This allows the inner penis to slip forward, increasing length. |
| Dermal Implant | Material is grafted under the skin of or injected into the penis shaft, increasing girth and length. |
| Glanular Enhancement | Material is surgical injected under the skin of the glans, to increase its size. This is typically done in combination with dermal implant, to maintain proper proportions between the glans and the shaft. |
MALE ENHANCEMENT FOR INCREASED ERECTION HARDNESS OR OVERCOMING ERECTILE DYSFUNCTION
Wanting harder, stronger erections is different from true erectile dysfunction. You may just want a harder erection to better satisfy your lover, feel more confident in bed or just enjoy the view in the mirror. However, actual erectile dysfunction is when you can't get or keep an erection hard enough for intercourse. You can be interested in this area of male enhancement even if you don't have diagnosable ED.
There are four primary methods used for this area of male enhancement:
Over-the-counter supplements and Oils or creams — These supplements improve blood flow to the penis, to maximize hardness.
Prescription medications for those diagnosed with erectile dysfunction — Prescription medications also improve blood flow to the penis, relaxing the tissues to allow blood to flow into the penis.
Exercises — Exercises, like Kegels, strengthen the skeletal muscles needed for maximum erection angle. All feed nutrient-rich blood into the penis, to increase erection strength.
When shopping for an over-the-counter male enhancement supplement for increased erection hardness, look for the following herbs. These are the most effective for improving erection hardness and helping men who suffer from erectile dysfunction:
Yohimbine HCL – supports penis blood flow
Epimedium Sagittattum (Horny Goat Weed) – stimulates your libido
Green Tea Extract – also improves penis blood flow
Vitamin E – proven to improve erection strength, even used in conjunction with prescription medications, such as Viagra, Cialis and Levitra
Bioperine – generates energy at the cellular level
Chelated copper – helps the body transport minerals during digestion, across the walls of the intestine
MALE ENHANCEMENT FOR INCREASED SEXUAL STAMINA OR PREMATURE EJACULATION
Much like harder erections and ED, there is an important distinction between wanting to increase your stamina and suffering from premature ejaculation. Premature ejaculation happens when you orgasm with minimal sexual simulation or soon after sexual intercourse has begun. However, even men who don't have issues with premature ejaculation often want to be able to increase their sexual stamina and control when they orgasm.
Whether you have good control but want to take your sexual stamina to the next level, or if you  have a real problem with premature ejaculation, male enhancement options fall into these four primary categories:
Over-the-Counter Supplements
Over-the-counter supplements — Over-the-counter supplements are herbal remedies, created specifically to help you control when you orgasm. The most common ingredients for stamina supplements include:

Peruvian ginseng – used for centuries, by Peruvians to improve stamina
Kava – a natural stress reducer, which can lead to premature ejaculation
Schisandra chinensis – not only improves stamina in men, but also lubrication in women
Withania somnifera – lowers blood pressure and heart rate to improve stamina
Tilia species (Linden) – reduces stress, anxiety and blood pressure
Himalayan goji berries – has trace minerals and amino acids known to help you last longer in bed
Prescription Medications
Prescription medications — These medications include selective serotonin reuptake inhibitors (SSRIs), such as Prozac. Although not created for premature ejaculation, their side effect is a reduced ability to orgasm. There are side effects to these medications you need to discuss with your physician before considering them for treatment.
Gels & Creams
Gels and creams — Stamina gels and creams are made from lidocaine or prilocaine. They reduce the sensitivity of the penis. There are even climax control condoms that include this type of gel, to help you control the urge to ejaculate. The challenge with these gels and creams is they can affect your partner as well and reduce their sensitivity.
Sexual Therapy
Sexual Therapy — Sexual therapy is typically directed by a sexual health professional. It may involve masturbating an hour or two before you plan on having sex, to delay your orgasm. It may also include abstaining from intercourse, at first, and instead focusing on other sensual activities, to learn to control your orgasm. Another common form of sexual therapy is the Squeeze Technique, in which your partner squeezes the end of your penis, when you feel the urge to ejaculate.
Exercises
Exercises — Exercises are the natural way to improve your sexual stamina. These do not require herbal or prescription remedies, but instead train the body to control ejaculation and strengthen muscles to even help you become multi-orgasmic.
Methods & Examples
| Method Type | Examples |
| --- | --- |
| Over-the-Counter Supplements | Climinax; Performer5; Semenax; Vitalkor; |
| Prescription Medications | Zoloft; Paxil; Prozac; Anafranil; Priligy |
| Gels and Creams | ProSolution Gel; climax control condoms |
| Sexual Therapy | Masturbation prior to sex; Focus on sensual activities other than sex; Squeeze Technique |
| Penis Exercises | Kegels; Towel Raises; Edging; Stops-and-Starts |
MALE ENHANCEMENT FOR GREATER ORGASMIC PLEASURE
Who wouldn't want more powerful, more intense and more satisfying orgasms? Yes, please, I'll have a double. Even if you're orgasms are completely normal, think how amazing they could be if they were simply "more." There are male enhancement products and exercises that can make this possible. These include:
Over-the-counter supplements — These herbal supplements are designed to give you more powerful orgasms. The most common herbal ingredients for greater orgasmic pleasure include:

Ku gua – boosts testosterone, essential for semen production
Dong chong xia cao – also boosts testosterone levels
Zinc oxide – increases sexual vigor
Xian mao – a natural libido enhancer used for centuries in southeastern India
Drilizen – improves vascular dilation in the penis
Rhizoma polygonati – promotes semen production for a more intense orgasm
Cortex connamomi – increases blood flow to the penis
Herba epimedii – relaxes the smooth muscle tissue of the penis to allow for increased blood pressure
L-arginine  – improves circulatory health, including improving blood flow to the penis
Pelvic floor muscle exercises — Your pelvic floor muscles are the skeletal muscles directly related to the strength of your orgasm. Stronger pelvic floor muscles mean stronger ejaculation. Additional, with pelvic floor muscle control, you can actually become multi-orgasmic.
Sexual energy exercises — Sexual energy exercises focus your energy, making your orgasms more intense. They also can lead you along the path toward multiple orgasms.
| Method Type | Examples |
| --- | --- |
| Over-the-Counter Supplements | Performer5; Vitalkor; Volume Pills |
| Pelvic Floor Muscle Exercises | Kegels for Men; Towel Raises |
| Sexual Energy Exercises | Tantric breathing exercises to focus your sexual chi |
BECOMING A BETTER LOVER
As we mentioned at the beginning of this article, male enhancement is about improving your sexual health and, most often to become a better lover. A larger, thicker penis, that is steely-hard and lasts as long as you want definitely gives you the tool to get the job done! However, becoming a better lover goes beyond the physicality of enhancement.
Just like you can put the same paintbrush and palette in the hands of two different people and one can paint a masterpiece, while the other paints a stick figure at best – just because you have the tools at your disposal, it doesn't mean you can get the job done. Knowing how to work with what you have is critical to success in the bedroom. This includes:
Foreplay techniques,
Sexual positions, and even
Sexual equipment/toys
Please read our article – Insider's Guide to Better Sex – for more details on how to be the best lover you can be.
THE VERDICT
Whichever way you're looking to improve yourself, if you're serious about seeing results,there's a process to fit your goals. However, this often involves dedication and hard work, in addition to choosing the right method. No one expects amazing muscle gains after only spending a month at the gym, and you shouldn't expect any different from male enhancement.
If you put in the time and effort, you'll see the improvement you're looking for. In addition, the result of good, hard work is increased satisfaction – and when you're talking about the bedroom, what place is more worthy of enjoyment?
NOTE: This page contains affiliate links. Your purchase of a product or service through any of our links helps keep PEGym forums and content free. THANK YOU!