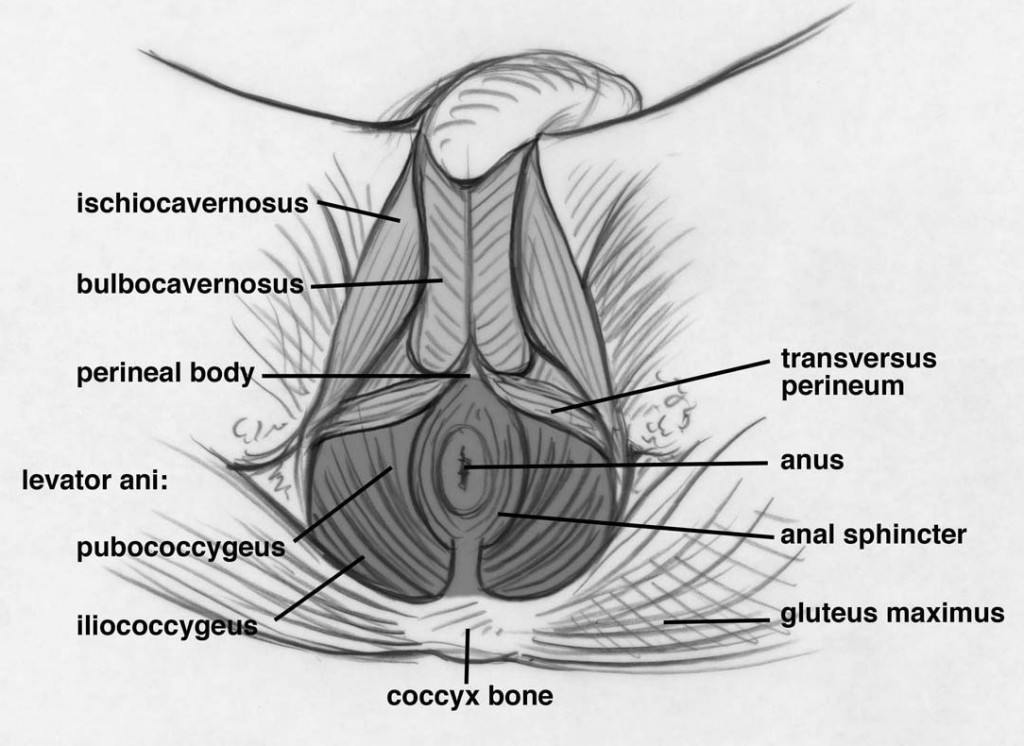 If you've looking to increase your sexual stamina and/or enlarge your penis, chances are you've heard of Kegels. This effective and simple exercise strengthens the pelvic floor muscles, helping you last as long as you'd like in the bed, plus encouraging nutrient-rich bloodflow to the penis, enhancing your enlargement routine. The question becomes —
What are the pelvic floor muscles?
THE PARTS OF THE PELVIC FLOOR MUSCLES
The pelvic floor is comprised of the right and left levator ani. These are positioned horizontally and are separated by two small gaps. The gap toward the front of the body is the origenital hiatus, which allows the urethra to pass. The gap toward the back of the body is the rectal hiatus, which allows teh anal canal to pass through.
There are three parts of the levator ani:
Pubococcygeus – The pubococcygeus (PC) muscle is the primary part of the levator. It runs from the pubic bone toward the coccyx (tail bone). These are the muscles you contract to perform Kegels.
Puborectalis – These are also known as the sphincter recti. The puborectalis muscles, on the left and right, come together behind the anorectal junction. This forms a sling of muscles for the pelvis, that when relaxed, allow defecation.
Iliococcygeus – this is the most posterior portion of the levator ani.
WHAT DO THE PELVIC FLOOR MUSCLES DO?
*
The pelvic floor muscles support your pelvic organs. These include your bladder and intestines. They maintain urinary and anal continence.
When contracted just before you reach the point of no return, you can actually prevent orgasm. This can lead to men becoming multi-orgasmic!
LEARN MORE ABOUT THE PELVIC FLOOR MUSCLES